Farewell to the Alexander Fleming House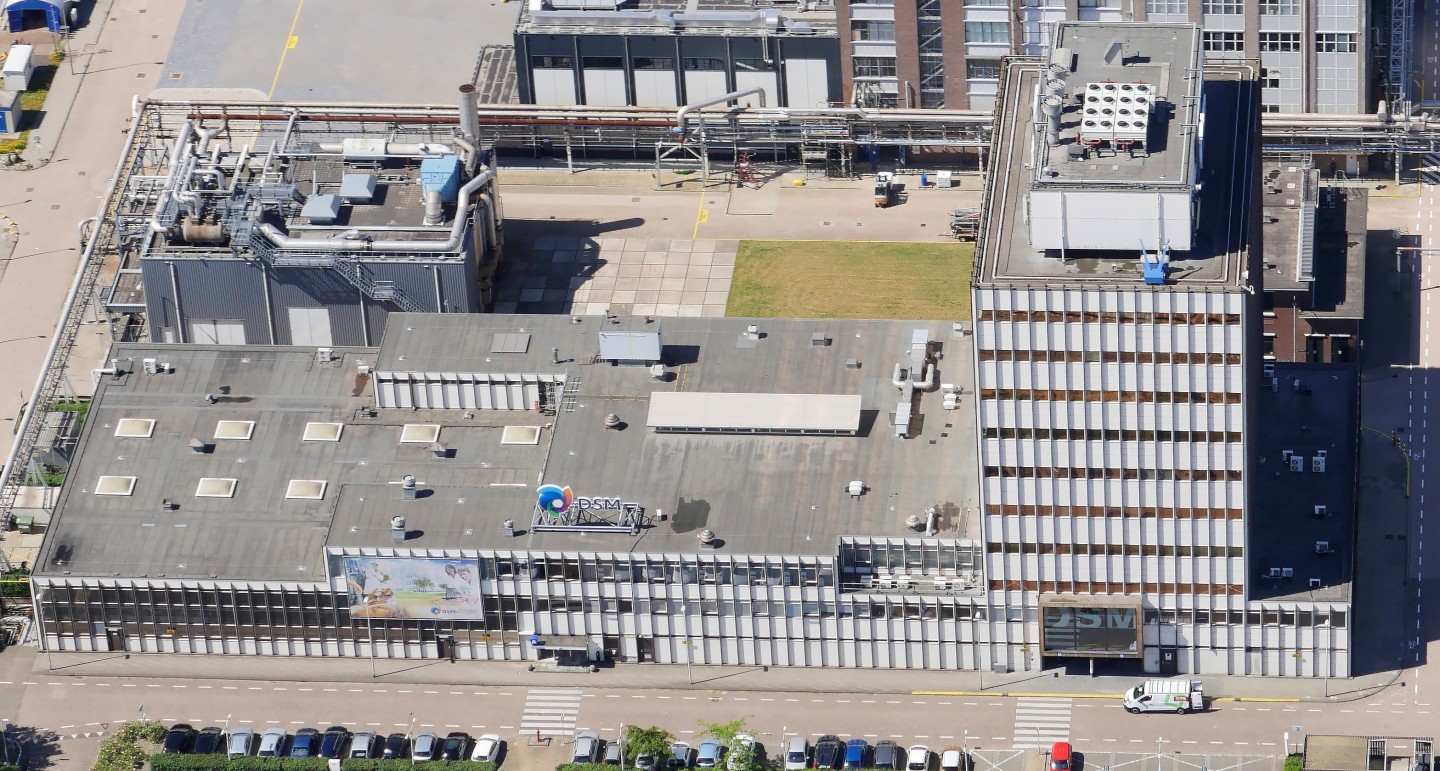 The Alexander Fleming House is fifty years old. But now the curtain is set to fall on this striking building, which will be demolished very carefully. By the end of 2021, it will be as if it were never there.
At the end of the 1960s, rail passengers witnessed the gradual creation of a new building on the site of what was then Gist-Brocades. This was the 'TD Building'. "TD stood for technical services (technische dienst in Dutch). These were housed in the lower part of the building. The offices were located in the upper part," says Manager Site Affairs Bram Reijke. The Corten steel columns on the outside were a particular stylistic feature. "Corten steel is weather resistant. It does rust, but it's this rust that also protects it. Using it in this way was unusual and made the property instantly recognizable." The TD Building also had a steel skeleton on the inside. A layer of asbestos was sprayed on top of this for fire resistance purposes. This was removed in the mid-1990s using the best techniques available at the time and a sprinkler system was installed in its place.
What name?
Around the turn of the century, DSM held a competition to decide what name the building should be given. According to the winner, Bram Reijke, there could only be one: the Alexander Fleming House. "It was Fleming, a physician and microbiologist, who discovered penicillin. Penicillin has also been of great importance to this site. Under the code name 'Bacinol', we developed it here during World War II and then began producing it." The building therefore carried this name for the last 20 years of its existence. But now its time is up. Reijke: "The building has been standing much longer than originally intended. Technically, it has more than run its course. Now that its occupants have moved out, we can demolish it. We will do this very carefully, because small traces of asbestos remain. DDM will remove these 'with a fine-tooth comb', as it were. DDM will also ensure that as many raw materials as possible, such as steel and concrete, are used in new applications."
The demolition will take about fifteen months. The space that this frees up will provide room for new activities at the Biotech Campus Delft. Exactly what will replace the Alexander Fleming House is not yet known.