Centrient Pharmaceuticals is the global business-to-business leader in sustainable, enzymatic antibiotics, next-generation statins and anti-fungals.
Centrient Pharmaceuticals is de wereldwijde business-to-business-leider op het gebied van duurzame, enzymatische antibiotica, statines van de volgende generatie en antischimmelmiddelen. Wij produceren en verkopen tussenproducten en actieve farmaceutische ingrediënten (API's), evenals onze eigen tabletten, capsules en andere afgewerkte doseringsvormen (FDF's).
Voor het eerst werd opgericht in 1869, is er sindsdien een van constante evolutie en innovatie. Tegenwoordig zijn we een bedrijf met 2.700 mensen en activiteiten op vier continenten. Bovendien zijn we een farmaceutisch bedrijf met een duidelijke missie: levens verbeteren door centraal te staan in duurzame en toegankelijke gezondheidszorg.
Ons bedrijf heeft een gemeenschappelijke focus die elk van ons verenigt in onze missie: bij al onze wereldwijde activiteiten zetten we ons in om kwaliteit, betrouwbaarheid en duurzaamheid te garanderen voor klanten, partners, patiënten en de wereld als geheel.
Vooruitkijkend is het onze visie om de leidende, gediversifieerde en volledig geïntegreerde partner te zijn voor generieke marketeers.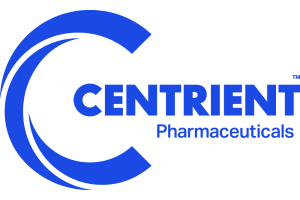 Contact details
Centrient Pharmaceuticals Netherlands BV
Alexander Fleminglaan 1
2613 AX Delft
Nederland