Planet B.io is a unique scale-up ecosystem focused on industrial biotechnology.
Centrally located on the campus and stimulating open innovation, Planet B.io welcome start-ups, SMEs, tech- and service providers, corporates and knowledge institutes to further develop innovative biotech solutions, collaborate and grow together.
We enable you to develop and valorize your biotech innovation and bring it up to scale, providing an ecosystem with access to lab space, pilot facilities, space for industrial production, environmental permits, mentoring opportunities and expertise. You can even find greenfield space to extend your business with new offices or production facilities.
Planet B.io facilitates collaborations with the Delft University of Technology and with dsm-firmenich and creates a community of researchers, professors, co-entrepreneurs, investors and authorities.
Planet B.io is a foundation, anno 2023 by dsm-firmenich, Delft University of Technology, Delft municipality, the province of South Holland, regional development company InnovationQuarter and ASR Dutch Science Park Fund.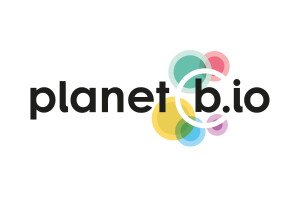 Contact details
Planet B.io
Alexander Fleminglaan 1
2613 AX Delft
Nederland