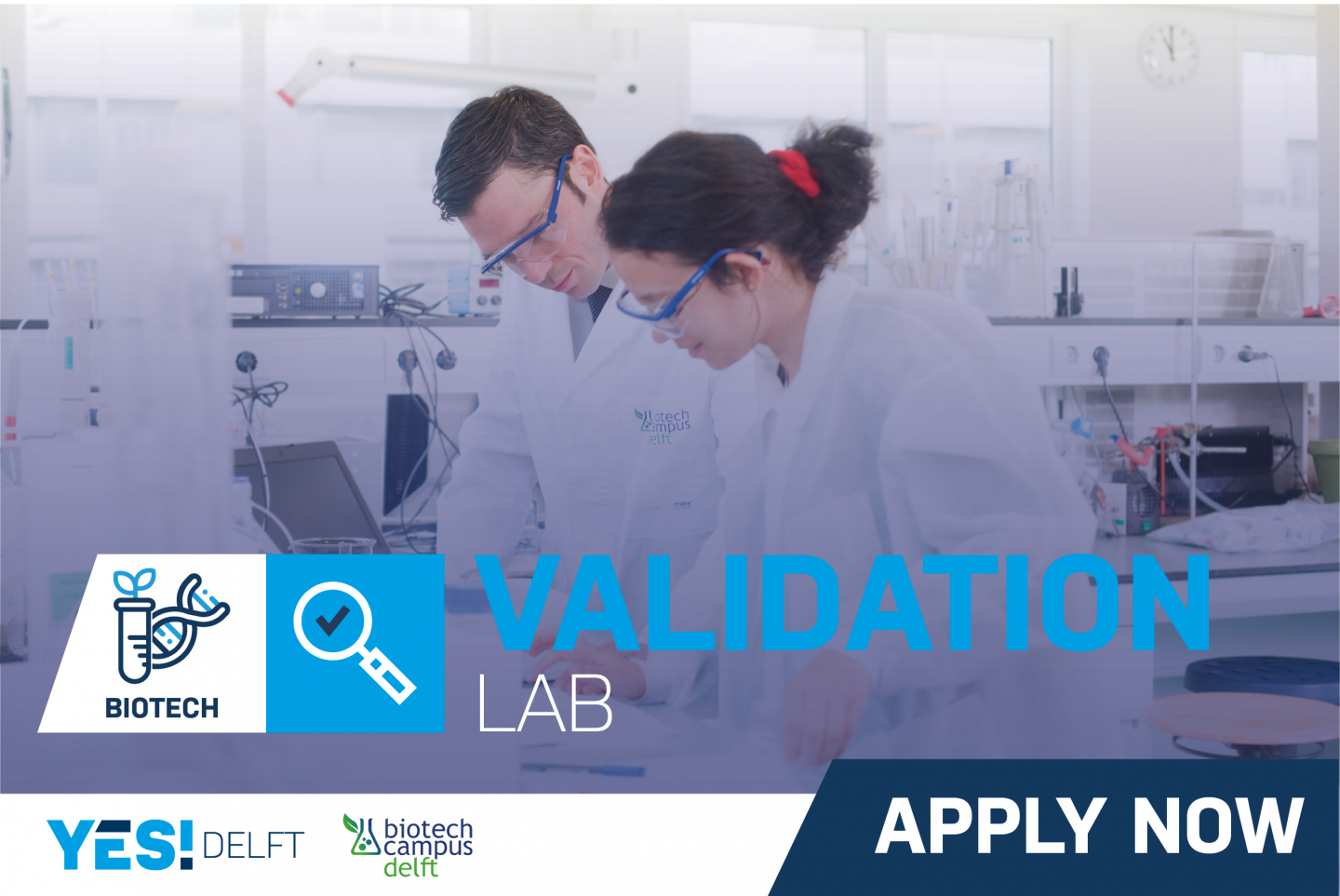 Biotech startups can test their assumptions in the Biotech Validation Lab from Yes!Delft and Biotech Campus Delft.
Over the past century, the usage of biotechnology expanded from applications in food production to agriculture, pharma and production of bio-chemicals. Nowadays, this technology offers a bigger opportunity than ever. This is why Biotech Campus Delft and YES!Delft are joining forces.
The next level biotechnology enables the transition towards a circular bio-based economy: we will move away from non-renewable fossil sources, diminish greenhouse gas emissions and address future challenges related to food, health & energy.
However, operating a startup in this field can represent a challenge due to the capital investments, scale up hurdles and long development times related to it. The Biotech Campus Delft, its main stakeholder Royal DSM, and YES!Delft understand these challenges and are determined to support the start-ups in this field to define a clear strategy to success.
Want to learn more on our biotech validation program with Yes!Delft? Learn more