FUL foods - SUPERFOOD WATER: Liquid goodness, brewed with refreshing flavors to empower your body and the planet
Harnessing the benefits of earth's oldest life sources to create sustainable, nourishing and delicious products to power generations of tomorrow. FUL Foods offers food and beverage products centered around a trademarked carbon negative ingredient featuring key protein and nutrients from microalgae.

FUL Foods' flagship product "waterFUL" employs technological advances in microalgae stability, bioassimilation and digestibility, and offers significant health benefits from a refreshing plant-based protein and nutrient-packed, on-the-go carbonated drink. FUL is a light, refreshing beverage bursting with natural nutrition, plant-based protein, and immune boosting properties.
Every drop is powered by FUL, a microalgae-based ingredient that sets a new standard for sustainability—carbon negative—and it tastes great, too!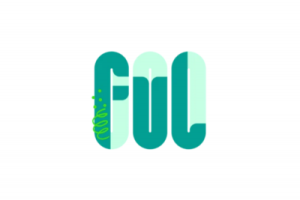 Contact details
FUL Foods
Alexander Fleminglaan 1
2613 AX Delft
The Netherlands