The Bioprocess Pilot Facility B.V. (BPF), situated in the heart of the Biotech Campus Delft, is a unique open access facility where companies and knowledge institutions can combine separate production technologies to investigate and develop new sustainable production processes.
Unlock the potential of your biomass feedstock, convert your feedstock to the required product and/or kickstart the decision making to commercial scale? The BPF is here to adapt to your specific piloting needs and bridge the gap between development and commercial scale production.
BPF's facilities, combined with over 40 years of fermentation, downstream processing and bio-process piloting experience, will help to ensure your next innovation hits its commercial targets.
The BPF team is led by experienced technology, operations and business development professionals with extensive industrial backgrounds and expertise in bioprocess piloting. The facility has been specifically designed to enable the transition from laboratory to industrial scale.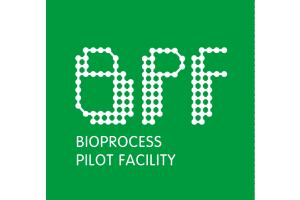 Contact details
Bioprocess Pilot Facility
Alexander Fleminglaan 1
2613 AX Delft
The Netherlands