Meet Planet B.io start-up Proteins of Tomorrow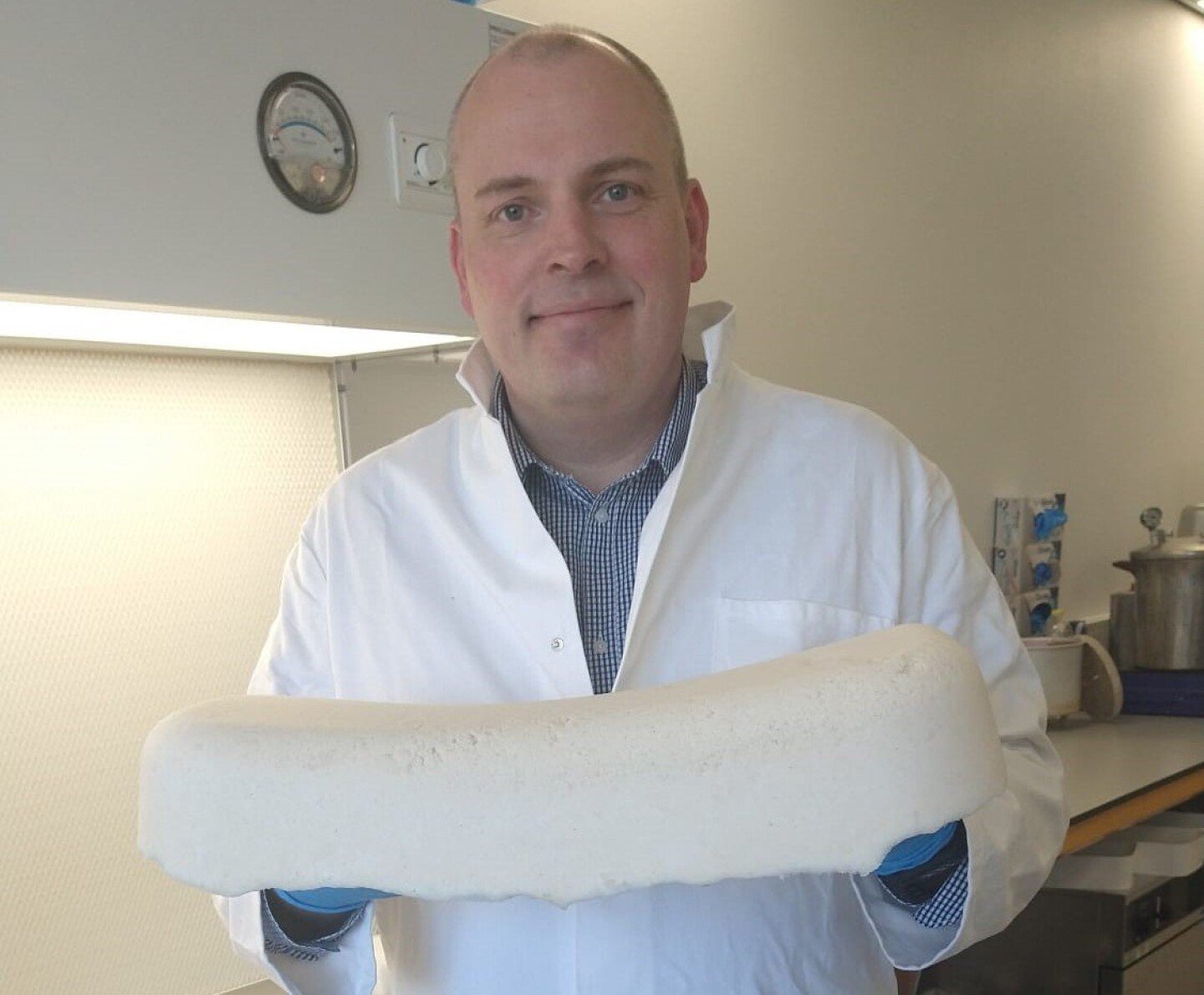 Proteins of Tomorrow is a start-up that combines food technology and biotechnology to create mycoprotein muscle tissue. This new patented natural texturing method can be used in food industry applications.
CEO Paul den Dulk tells us more: "Proteins of Tomorrow (PoT) is driven by sustainability and we aim to address key global issues, such as climate change, CO2 reduction, overconsumption and production. Total protein consumption is expected to nearly double by 2050. Earth's agricultural space will run out and the environment will be overwhelmed. In order to achieve overarching sustainability goals, we decided to concentrate on producing affordable sustainable plant proteins. PoT has developed a patented natural texturing method based on mycelium to create whole vegetable soybean free meat-like textures for vegan, vegetarian and hybrid applications."
The process and the product
It was a happy accident in the application lab that created the product Proteins of Tomorrow is now working on; a muscle-like fibrous texture. PoT's mycoproteins grow on waste streams from the food industry but can also grow on food ingredients/carbohydrates. Den Dulk: "At present, we use sugar beets and brewer's grains from Dutch food producers. The mycoprotein itself is a completely natural textured protein, suitable for food use, so no EFSA approval (European Food Safety Authority) is required." In the long term, the company plans to market the mycoprotein under the name Fermy, for example as an ingredient for plant-based meat and fish, such as fillets, cold cuts, spreads, vegan dairy and vegan cheese and in hybrid meat products.
Activities in Delft
At the Biotech Campus Delft, PoT is conducting research into optimizing their culture process in order to get as close as possible to the physical, sensory and nutritional values of real meat. Den Dulk is positive: "Within a year, we want to set up a semi-commercial plant and start production to provide customers with our products. In two years, we shall integrate the technology with a major industrial partner that owns food grade residues. And in 10 years' time, Proteins of Tomorrow will supply 0.1% of the global market with our products (120 million)." A future to look forward to!