Cell-based meat startup Meatable new tenant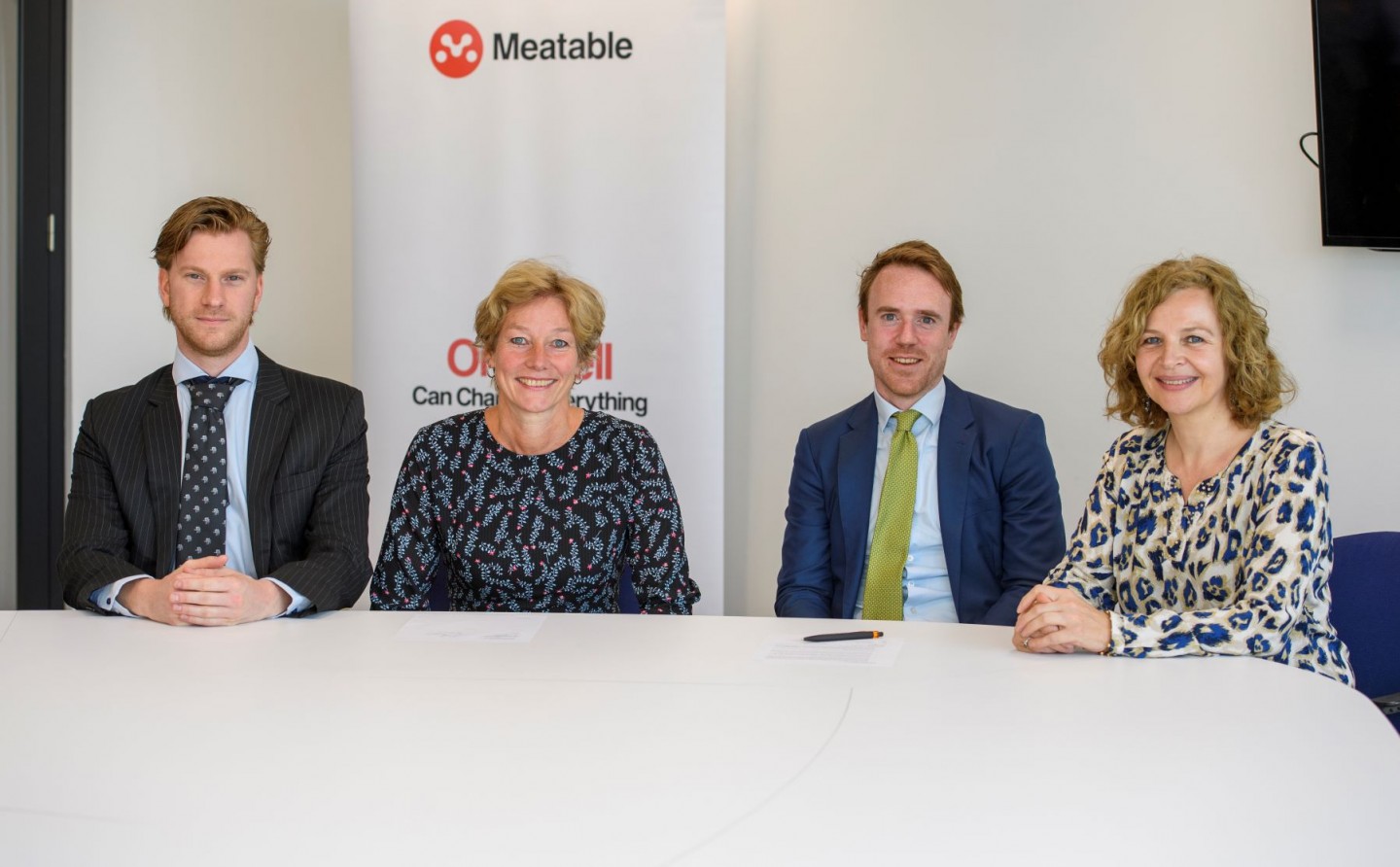 Biotech Campus Delft opens its doors for innovative biotechnology companies and welcomes startup Meatable as proud tenant. With this, DSM has taken an important step in opening up the Biotech Campus Delft.
The Campus is a perfect environment for innovative biotechnology companies. They not only rent a laboratory and office space, but also gain access to a wide range of knowledge, experience and scale-up possibilities. Cell-based meat startup Meatable is on a mission to produce 100% real meat with one single cell, without having to slaughter animals. This is the perfect moment for the startup to move to the Campus.
Krijn de Nood, CEO of Meatable: "The move to the Biotech Campus Delft is extremely important to us. This gives us as a startup access to DSM's expertise in scaling up, product development and food regulations. This is a major step forward in the realization of our ambitions."
The Biotech Campus Delft is an initiative of Royal DSM to accelerate innovations in the field of biotechnology. The open innovation campus, centrally located in the Netherlands, welcomes startups, scale-ups, companies and knowledge institutions that are active in the field of industrial biotechnology and offers them expertise and facilities to scale-up, grow and commercialize innovations.
Edith Schippers, President of DSM Netherlands: "We are delighted to welcome Meatable to the Biotech Campus Delft. Just like DSM, Meatable is concerned with how we will shape our food production in the future with a growing world population, climate change and consumer health needs. This startup can now take advantage of the knowledge and expertise available on the Campus. By working together with small innovative biotech companies such as Meatable, we can faster come up with innovative solutions that are essential for the development towards a sustainable "bio-based" future."
About biotechnology
Biotechnology refers to the use of (parts of) living organisms as cell factories to make useful products from renewable feedstocks. Historically, humankind has used biotechnology in food production (wine, beer, bread, cheese etc.) for centuries. In the past century, its application has been industrialized and expanded to pharma, agriculture, and production of bio-molecules. Today, the next level biotechnology represents a bigger opportunity than ever to build our bio-renewable future. It allows us to move away from non-renewable fossil sources and therefore diminish greenhouse gas emissions while at the same time offering an opportunity to address future challenges related to food, health & energy.
About Biotech Campus Delft
Biotech Campus Delft is developed by founding father Royal DSM to accelerate biotech innovations. Its open innovation campus offers a biotech ecosystem in which cooperation and knowledge transfer between companies and knowledge institutes is encouraged. Located on DSM's site in Delft, over 1200 people work on developing, scaling up and commercializing bio-based innovations. Besides DSM and pilot factory Bioprocess Pilot Facility, the Biotech Campus Delft also houses startups, scale-ups, SME's and established companies.
About Meatable
The startup Meatable makes 100% real, tasty, and guilt-free meat. This meat positively impacts human health, climate change, food security, and livestock - without compromising on culinary experience. The startup, founded in collaboration with scientists from Cambridge and Stanford, holds a patent that can produce 100% real meat with one single cell, without having to slaughter animals. Meatable, with a team of currently 10 people, expects to make its first product in the summer of 2020.
www.meatable.com
---------------------------------------------------------------
Press release in Dutch
For more information:
Biotech Campus Delft
Communications Manager
+31 6 21352559
info@biotechcampusdelft.com
www.biotechcampusdelft.com
https://www.linkedin.com/company/biotechcampusdelft
https://twitter.com/BiotechDelft
Meatable
Operations Manager
Julia Slegers
+31 6 52644611
julia@meatable.com
www.meatable.com
https://www.linkedin.com/company/itsmeatable/
https://twitter.com/itsmeatable