Grote Kantoor' of DSM in Delft appointed as 'Chemical Landmark'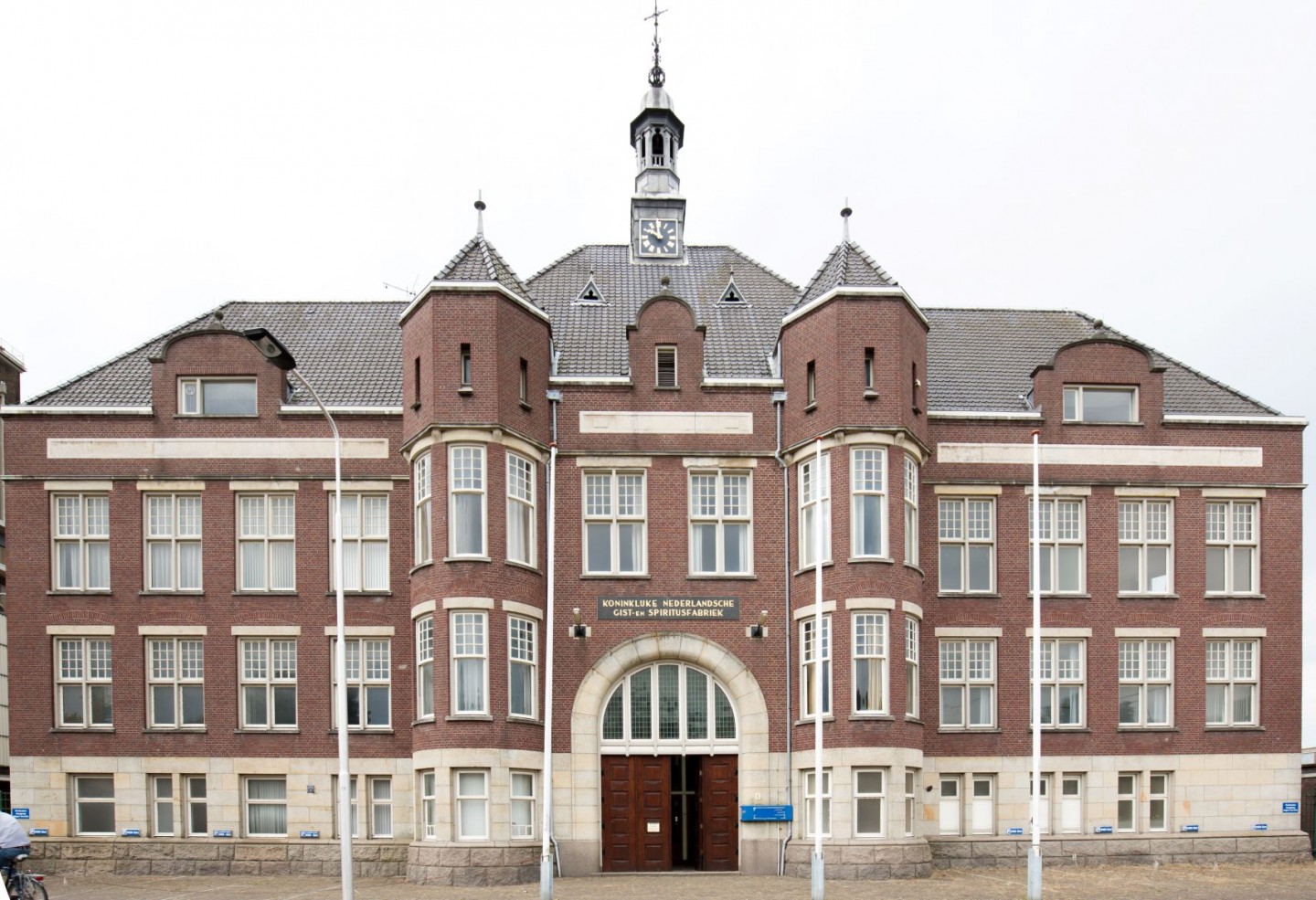 The 'Grote Kantoor', completed in 1907, is a national monument and served until 1998 as the headquarters of the Gist-Brocades company. On Tuesday, June 18, 2019, the KNCV appointed the 'Grote Kantoor' of DSM in Delft as Chemical Landmark.
Jacques van Marken founded the Nederlandsche Gist- & Spiritusfabriek in 1869 (this year exactly 150 years ago). Van Marken was Delft's first technologist and pioneer in the field of biotechnology in the Netherlands. He laid the foundation for the biotechnological development that DSM is now building on. In 1967 they merged with Brocades and in 1998 they became part of DSM.
Van Marken hired the microbiologist Martinus Beijerink in 1885. This was a world-renowned microbiologist. Building on Beijerinck's efforts, the company became the first penicillin producer from WWII. Subsequently, a chemical breakthrough was realized through which penicillin could be converted into new antibiotics. The production of these antibiotics is now completely biotechnological.
Van Marken was also progressive as an employer. He started building the 'Grote Kantoor'. He died in January 1906. The building was designed by Schelling and Mulder, influenced by the University Museum in Oxford and the Beurs van Berlage in Amsterdam.