Biography about founder of the Gist and Spiritus factory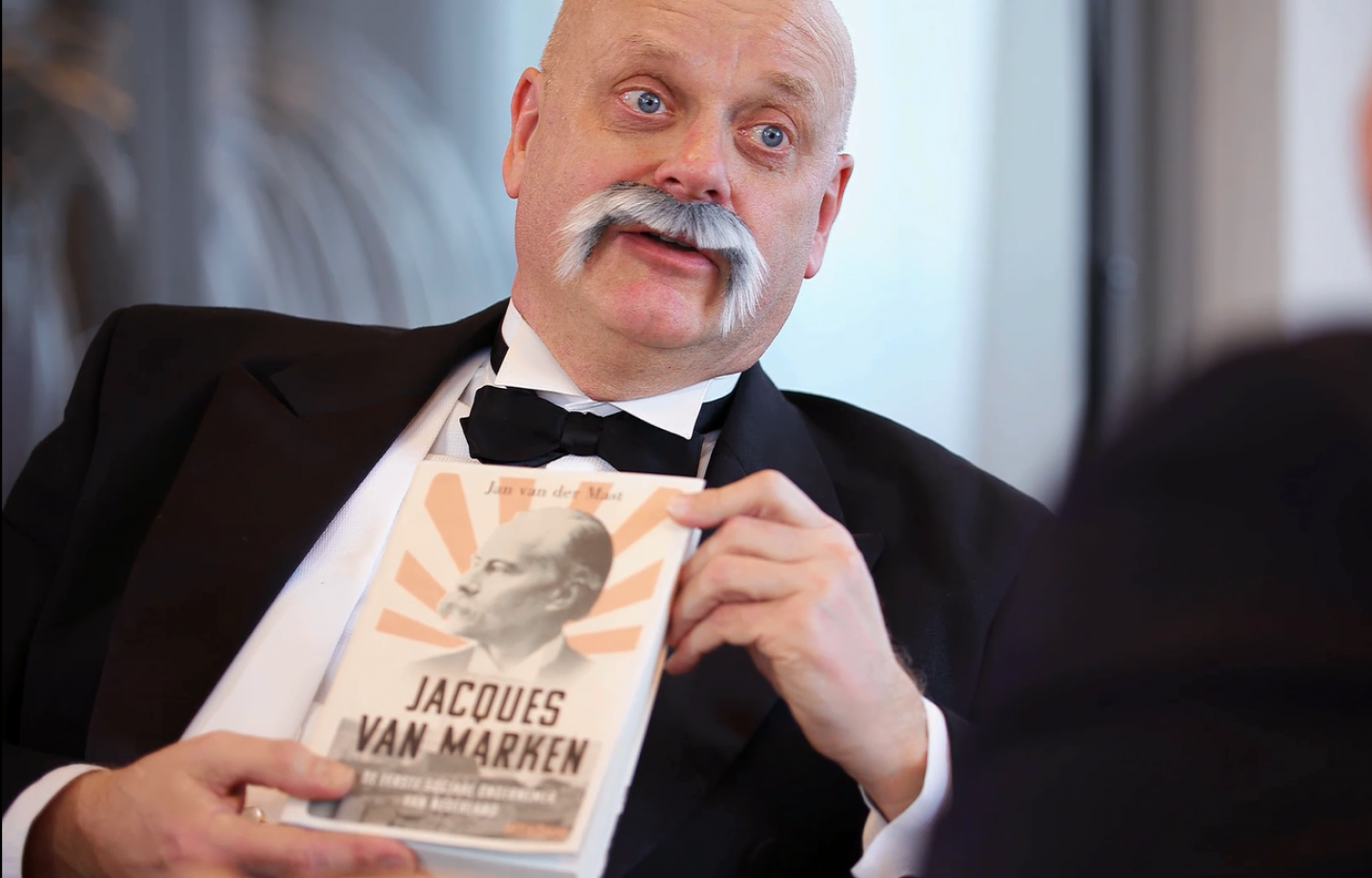 We were present at the book launch of the biography of Jacques van Marken, written by Jan van der Mast. Van Marken founded the Royal Dutch Yeast and Spirit Factory in 1869, thereby laying the foundation for industrial biotechnology.
Jacques van Marken was a progressive and socially committed entrepreneur and believed in the power of cooperation. He developed his own vision on the social task of employers, and was the first entrepreneur in the Netherlands to introduce a pension scheme and a works council. Writer Jan van der Mast has been fascinated by Jacques van Marken for many years and wrote his biography "Jacques van Marken, the first social entrepreneur in the Netherlands".
DSM's 150-year anniversary in Delft: Architecture, history and new technology
In 1869, the Royal Dutch Yeast and Spirit Factory started making baker's yeast and fire spirits. Since then, the factory has marketed all kinds of products such as antibiotics and enzymes for food. All this time, fermentation was the core of the production processes. As of September, DSM will be celebrating 150 years of production in Delft based on biotechnology, with yeasts, molds and bacteria in the lead!
The official opening event of the anniversary year will take place on 5 September. In three months following the opening, everyone is welcome in the monumental Great Office. Here an exhibition will be set up to look back on the rich history of the factory with Jacques Van Marken as the founder and one of the founding fathers of Dutch industry. In addition, very different, but just as spectacular, is the 'Micropia / DSM Experience Center'. Here, DSM and Artis Micropia open the door to the intriguing world of microbiology and biotechnology. For a preview, visit www.micropia.nl. More information about the celebration of 150 years of DSM in Delft will follow in due course.
Presentation of the first copy of the biography
Watch the playful video in which Jacques van Marken (played by actor Geert Laarakker) hands over the first copy of his biography to Feike Sijbesma and in which both men talk about corporate responsibility.
Impression Book Launch