19th of July marked the end of a two-month training period for six promising biotech start-ups.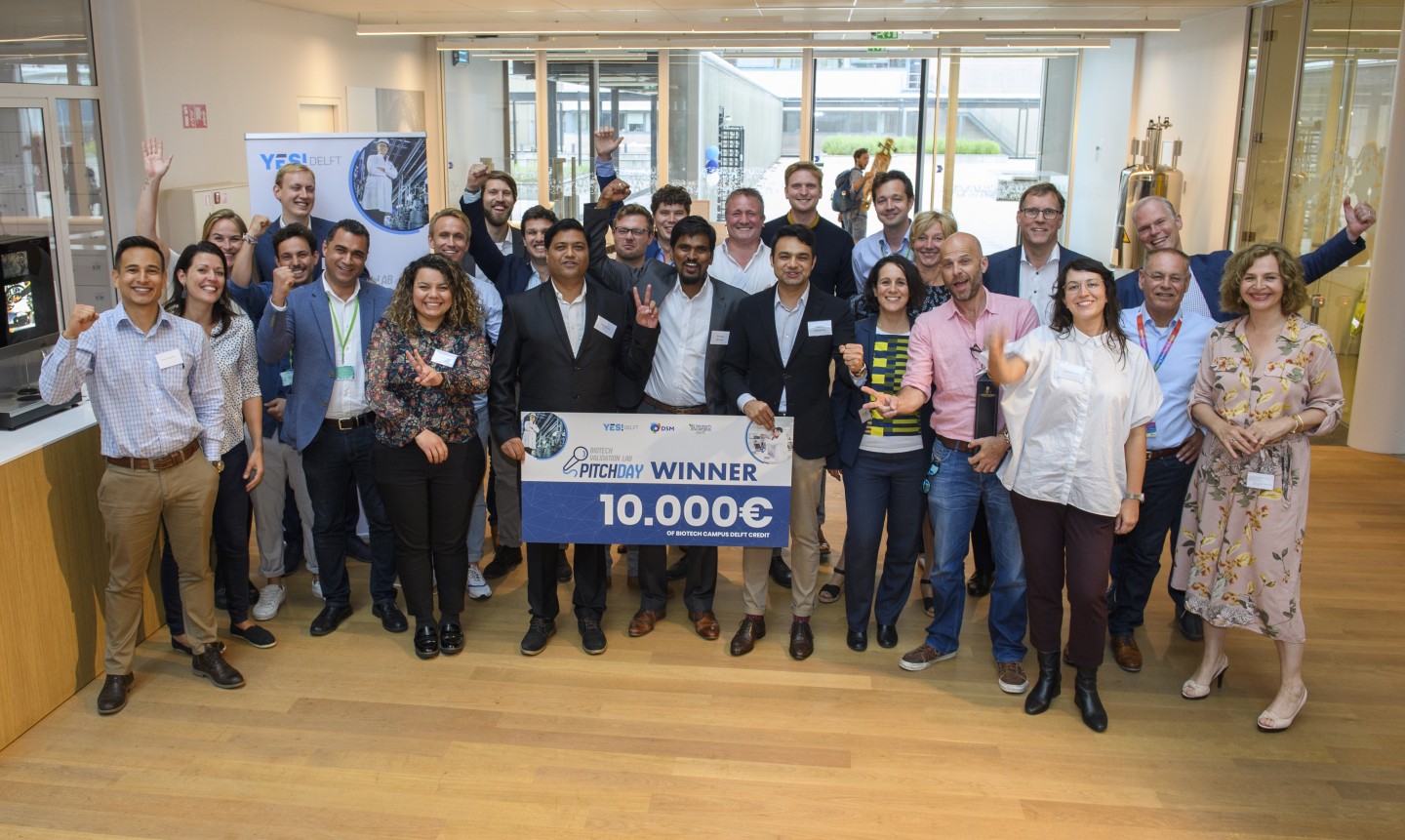 In a period of 10 weeks, biotech start-ups received multiple trainings, workshops and mentoring, and in between, they were highly encouraged to do as much "GOOBing"- a term coined for "Getting Out Of the Building" to talk with experts and potential customers
-

as possible.

The Validation Lab is created by the Biotech Campus Delft in partnership with YES!Delft (the leading tech incubator in Europe) with the aim of supporting start-up in finding their product to market fit.

According to the participants, mentoring and "GOObing" were the things that helped them the most and of course they did, it was all about having meaningful conversations. Each company was assigned to one mentor (or sometimes two) in charge of accompanying and coaching them in their journey. The mentors were highly skilled professionals with a broad experience in biotech and a great willingness to support small companies. GOObing was all about talking to potential customers or experts to increase their market and technical insights. None of that would have been the same if it wasn't for the vast amount of knowledge and experience provided by our DSM colleagues, some of them acted as mentors while others simply enabled open and honest conversations in their fields of expertise, which managed to tremendously propel these small companies in their development, in a period of only 2 months.

The program closed with a pitch competition, a day where start-ups had to explain their idea in 2 minutes to a highly experienced jury for the chance to win a 10k€ voucher for the Biotech Campus. The jury was composed by 4 members: Edith Schippers (president DSM Netherlands), Pieter Wolters (Head of DSM Venturing), Hannes Siebel (investment manager at Innovation Quarter) & Sander Schutte (Entrepreneur & CEO of Mapiq) who evaluated the start-ups on the quality of their pitch, their business potential, their uniqueness, team and environmental & societal impact. The jury awarded the grand price to Cellulosic Technologies, a company replacing plastic microbeads in personal care products by sustainable and renewable cellulosic microbeads . The audience also had the chance to reward the best pitch, they chose Nature's Principles, a company enabling greener bioplastics (PLA) through a process innovation in lactic acid production.